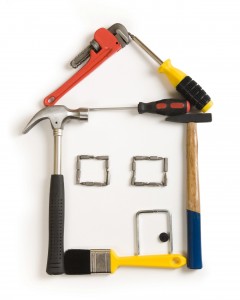 Consider these Fall Maintenance tips for your Outer Banks Long Term Rental Home!
Fall is a glorious time the year on the OBX despite the occasional Hurricane or Nor'easter! The tourist traffic slows down, the beach is less crowded, and we start getting back to a normal, laid back life on the Outer Banks.
Winter is just around the corner and Landlords should consider some maintenance issues that are better to address sooner than later when temperatures drop, and we have lots of wind and cold weather.
Here's a list of items collected from local professionals:
Replace Failing Caulk
Caulk helps to keep the heat in your home and the moisture out. If your caulk is cracked or failing it should be completely removed at the point of failure and new caulk should be applied.
Address Peeling Paint
Peeling is a sign of paint or substrate failure. Once the paint film has failed it can no longer protect your siding, rails, or trim. Peeling paint should be removed by scraping and sanding as soon as it becomes visible.  The bare surface should then be primed and fresh paint applied. If left alone, exposed wood will be susceptible to premature deterioration and rot. If your house is due for repainting, the Fall weather conditions are ideal for exterior painting on the Outer Banks.
Protect Your Decks
On the Outer Banks, we have periods of extended precipitation and occasionally we experience freezing temperatures. This can wreak havoc on your decks. Consider having them sealed in the Fall. This will reduce cracking and splitting and extend the life of your decks.
Check for Visible Signs of Rot
Water penetration leads to excessive moisture and inevitably causes wood rot. It can also create an ideal habitat for termites and ants. If you see signs of damage on your corner trim or door/window trim, it warrants further investigation. Extensive rot can take weeks or even months to fully repair. You don't want to address the problem in the Spring when most licensed general contractors will already have a full schedule. This could put your rental season in jeopardy. Power washing not only cleans your house and decks, but it can also reveal failed caulking, peeling paint, cracked deck boards, and dry rot.
Other Items
Gutters, chimneys and roof shingles should be checked before winter. It's also advisable to test and replace the batteries in your home's smoke and CO detectors as well.
Contact OBX Housing if you are interested in speaking with a local contractor about any fall maintenance items needed at your Outer Banks long term rental home.