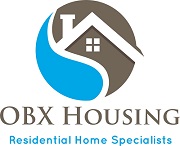 Here are some tips that may help you save energy and bring down your electric bill in your OBX Long Term Rental home:
Change out standard light bulbs with ENERGY STAR® Compact Fluorescent Lights (CFLs).
Get yourself in the habit of turning off the lights when you leave a room.
Consider using timers and three-way bulbs in lighting devices.
Consider plugging your home electronics into power strips with surge protection. Turn the strip off when the equipment is not in use.
Turn off your computer when not in use and activate sleep mode when away from it.
Install weather stripping or caulk around windows, doors, exhaust fans and other places where wires or pipes pass through walls.
Make sure you have closed the damper in your fireplace when it is not in use.
Consider a programmable thermostat for your HVAC system. It will allow you to adjust the temperature for when you are home, away or sleeping.
Use a toaster oven instead of a large conventional oven, when possible.
When boiling water, use a pot with a lid.
Use the appropriate size pot or pan for the burner element so excess heat won't be used.
Adjust your refrigerator settings to be between 33-39 degrees.
Stocking your freezer will help it work more efficiently.
Run the dishwasher when it is full and use the energy-saving setting for drying or let dishes air dry.
Use warm or cold water for washing clothes and cold water for rinsing.
Wash and dry full loads of clothes.
Use an automatic clothes-drying cycle instead of a timed cycle.
Keep the dryer's lint filter clean for greater efficiency.
Make sure your furniture and drapes are not blocking the air supply vents for your HVAC.