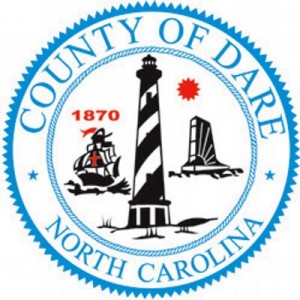 OBX Housing: Dare County Hurricane Dorian Recovery and Clean up Guide
Dare County has issued instructions for the removal of storm debris from Hurricane Dorian. Schedules for debris removal in Colington Harbor and Martin's Point have been announced but are subject to change. Schedules for the rest of Dare County will be released as soon as possible. Please read Dare County's instructions so that the debris removal process can be expedited.
Storm Debris:
Dare County Public Works staff will begin debris removal on Monday, September 16 inside the gate at Colington Harbor. Homeowners in these areas are asked to place all debris in right-of-way by 6 a.m. Monday morning as the County only has resources available to make one pass through each neighborhood. Upon completion of debris removal in Colington Harbor, staff will begin working in Martin's Point. Storm debris removal in Martin's Point is anticipated to begin Thursday, September 19
but this date is subject to change. A schedule for other areas of unincorporated Dare County will be released as soon as details are finalized.
-Storm-related debris should be placed into 4 SEPARATE PILES onto the right-of-way at least 30 feet from fire hydrants.
1.) Vegetative Debris (limbs, leaves, branches, seagrass, etc.) DO NOT BAG!
2.) Construction and Demolition Materials (building materials, concrete, shingles, etc.)
3.) Metal (appliances)
4.) Household Hazardous Waste and Electronics (oil, bleach toilet cleaner, televisions, computers, etc.)
Please Note: Large items such as cars, boats, trailers, and campers will be not be accepted and must be disposed of by the owner.
Reentry guidelines have been updated this afternoon by Dare County:
UPDATED AT 5:15 P.M. WEDNESDAY, SEPTEMBER 11
Unrestricted access for areas north of Oregon Inlet This includes Duck, Southern Shores, Kitty Hawk, Kill Devil Hills, Nags Head, Manteo, Roanoke Island, Colington Island, Martin's Point, and the Dare mainland. On Hatteras Island (south of Oregon Inlet) there is unrestricted access to the villages of Rodanthe, Waves, Salvo, Avon, and northern Buxton.
Unrestricted access to the village of Avon and northern areas of Buxton began at noon, Wednesday, September 11. Until Thursday at noon, Priority Three will remain in place for areas south of Buxton Back Road and NC 12 (NC SR 1232 at Cape Hatteras Secondary School), including the villages of Frisco and Hatteras. Visitors will not be allowed past the checkpoint at Cape Hatteras Secondary School. Unrestricted access to areas south of Cape Hatteras Secondary School in Buxton, Frisco & Hatteras Village will begin at noon on Thursday, September 12. It is important for visitors to check with their rental company or accommodations provider to confirm reservations before traveling to the area since some properties were impacted and require repairs. Some homes and businesses on Hatteras Island suffered significant impacts and are in the process of recovering; your patience and understanding are truly appreciated.
Dare County has issued advice for dealing with flooded property:
In the event your home is flooded, please follow the tips below to clean your home and prevent illness. Before going back to live in your home, take the following steps to safely clean your home:
Get the mess out. Remove all floodwater, dirt, and debris left behind by the floodwater. Remove mold and mildew. Any materials or furnishings that soaked up water should be removed from the building. Check out the floors. Carpet and padding cannot be cleaned well enough to prevent mold and mildew from growing. Throw them away. Dry out walls. Walls that were wet should be stripped to the studs and the insulation removed. Walls must remain open to allow them to completely dry. Other wall cavities should be inspected for visible mold growth. Any area inside a wall cavity with visible mold growth should be opened, cleaned, decontaminated and dried.
Check Heating Ventilation and Air-Conditioning Systems (HVAC). The inside parts of the heating and air-conditioning systems that contacted floodwater are hiding places for mold. The interior will need to be inspected, cleaned and decontaminated by professionals. Air registers (vents) and diffusers should be removed, cleaned, disinfected and reinstalled.
Salvage what you can. Personal property and furnishings that are moist or wet 24 hours after floodwater recedes will have mold growing in or on them. Upholstered furniture, mattresses, and furniture made of particleboard or wafer board should be thrown away. Remove contaminants. Make sure that any chemical contamination and hazardous materials have been removed from the building. For proper disposal, contact your local waste disposal service. Make sure that all parts of the building are dry before rebuilding or repairing. Mold will grow on replacement materials if the studs, subfloor or other building parts are not completely dry.
To ensure you clean and dry the right way, follow these instructions:
Nonporous materials (materials that don't soak up water) and furnishings and other surfaces should be thoroughly cleaned, disinfected and allowed to dry completely. First, scrub all surfaces with detergent and water and rinse well. (Scrubbing removes mold, mold spores, and the dirt that mold and mildew can grow on.) Then, disinfect everything. A liquid chlorine bleach solution (one cup bleach to one-gallon water) should be used to disinfect and kill any remaining mold and mildew.