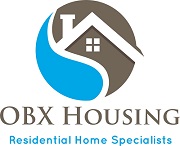 OBX Housing: Getting Back to Normal after COVID-19
These past few months have been difficult for all of us.  At OBX Housing, we are grateful and fortunate that most of our Residents have been able to continue to pay their monthly rent.  Several of our Tenants who have been furloughed or were laid off from their jobs have been in touch with us to set up payment arrangements with their Landlord to make weekly or biweekly payments.  OBX Housing has been able to waive Late Fees for those people.  Our Tenants have been able to pay rent using their Tenant Portal and we were also able to arrange for our Residents to make their rent payments at our bank (Cres Com Bank in Kill Devil Hills) which has been very helpful.
Now that the Outer Banks has reopened and hopefully everyone is getting back to as normal of a life as we can, business will be getting back to normal at OBX Housing.   Staff members will be working in our office, but we are only available to meet with Customers and Clients by prior appointment.  You will continue to be able to reach us by phone and email.
All terms of your Residential Rental Contract (Lease) will be back in full force on June 1, 2020.
If you are having trouble paying your rent when due (on the 1st day of the month) DO NOT JUST STOP PAYING OR STOP COMMUNICATING WITH US!  If you reach out to us IN WRITING (email is preferred) and explain your circumstances we can go to the Landlord on your behalf and try to work out some repayment terms.  Just because there is a halt in Evictions right now (which is currently set to expire June 1, 2020) does not give you the right to stop paying your rent.  If we can help you reach payment terms with the Landlord, these terms must be adhered to.  If you do not make your payments when due, you will be assessed the late fee.  Several Tenants have not been communicating with us or have not been paying as agreed and because of this we have decided that Late Fees will be begin being enforced again.  We are willing to help you any way we can, but you must communicate with us.
Email:       info@outerbankshousing.com
Website:    www.liveintheobx.com
Phone:      252-255-0117
Fax:          866-670-5139