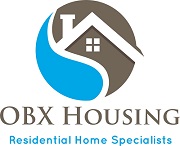 OBX Housing: Questions about paying rent during the pandemic?  What do you need to do to avoid your Tenancy ending or an Eviction?
Earlier this month The CARES Act was passed into law by the Federal Government.
This Act gives some Tenants breathing room to pay rent during the COVID-19 pandemic but only if the Landlord has received Federal funding for their mortgages such as VA loan, FMHA loan or a Freddie Mac loan.
Legal experts say the most common misconception is that Tenants think they do not have to pay rent.   In reality, the rent is still due and payable. This portion of the CARES act just means the Landlord is not taking immediate action and will not evict the Residents. Their advice to Tenants who are having a hard time paying rent to come up with a written agreement with the Landlord or their Agent to avoid termination of their Tenancy.
The CARES Act does not put a moratorium on paying rent.   The rent is still due-there is no moratorium on paying rent.  The Tenant's obligation to pay remains and is still there according to Legal Experts.
There are some programs out there and available for homeless prevention through local sources such as Dare County Social Services and Interfaith Outreach.  Always remember if you have any questions, it is better to communicate with your Landlord before the next rent payment is due.