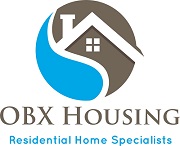 OBX Housing: Where is my Tax Refund?
People are struggling during these tough times. Many people are out of work and counting on getting money from the Government in the form of unemployment benefits, the $1,200 stimulus check, and other local assistance programs. Many people on the OBX just cannot afford to wait for cash that is supposed to be coming to them.
The fact that this year's tax deadline got pushed back to July 15 has led to some people putting off filing their returns, even though it means that they will not get their refunds until later. Yet many of those who have filed haven't gotten tax refunds yet, and because of the reason behind the delay, they're likely to have to wait quite a while. The cause has not gotten a lot of publicity, but it affects millions of people — and could be the reason you are still waiting for your money back from the IRS.
The IRS routinely tells taxpayers that it prefers to receive tax returns through electronic filing. Adoption of e-filing has been quite high in recent years, with about seven out of
every eight tax returns in 2019 getting electronically transmitted to the IRS. In a recent release from the IRS, they indicated that it is best for taxpayers and tax professionals to use electronic options where possible. In addition to the usual explanations of speeding up process of tax returns and refund payments, the IRS also noted that e-filing supports efforts toward social distancing during the coronavirus pandemic.