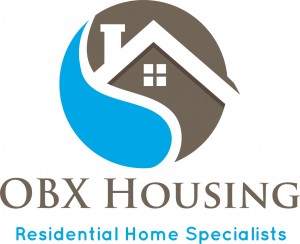 Here on the OBX we are so fortunate that we live in such a beautiful area and that we can take advantage of the outdoors. If you get stumped on things to do while quarantined, here are a few suggestions:
-Consider donating money to food banks to help families struggling to get meals.
-Buy gift cards from your favorite local businesses to help keep them in business while we quarantine.
-Complete a puzzle: The more pieces the better! Feeling extra saucy? Take on a Rubik's Cube. More of a word person? Crossword puzzle!
-Been meaning to get some new glasses? Try on new frames at a virtual site.
-Stretch. Work on your flexibility. It's possible to get the splits back, right?
-Update or write your will and organize your affairs. Yes, it sounds melodramatic and morbid but let's face it: This is a task many of us avoid because we never have the time. Now we do.
-Meditate. Try lying down with your eyes closed, palms up and while focusing on your breath. Or spend 20 minutes sitting crosslegged and repeat a soothing
-Write actual letters to family and friends. After that? Write thank-you notes to service people who you remember went out of their way for you.
-Only watch the films that won Oscars for best picture.
-Knit or crochet.
-Finally, get around to fixing that broken doorknob and loose tile or cleaning scuffed up walls.
-Make coffee, but this time study how many beans you use, which types, how hot the water is, how long it brews and whether any of that makes a difference.
-Start a journal or blog. Sure, it can be about the coronavirus, but it could also be about a specific interest from chess to cheese.
-If it won't bother your neighbors: Dust off that old instrument and practice.
-Write poetry. Perhaps you can craft a haiku for Mother's Day, or something without a specific structure. Just try it!
-Watch all the really long movies you've avoided until now. word to yourself in your head. (The latter is more like transcendental meditation.)
-Face masks, moisturizer, oh my! Treat yourself to a 10-step skincare routine you don't have time for during a normal workweek.
-Put together the most attractive charcuterie board possible, but you can only use foods you already have in your fridge and cupboard.
-Have a space in your home where all of the Tupperware goes? Organize it and actually match lids to containers.
-Try on all your clothes and determine whether they "spark joy" or donate them.
-Go through this process with your junk drawer and supply shelves.
-Bake those goods.
-Work on your financial planning, such as exploring whether to refinance your loan or ways to save more money.
-Write a book with your family. Pick a character and each member writes a chapter about their adventures. Read aloud to each other.
-Rearrange your sock drawer. Really.
-Stop procrastinating and do your income taxes.
-Rearrange your furniture to make it seem like your home is a totally different space.
-Organize your spice rack alphabetically or get crazy and do it by cuisine.
-Get a free trial of a streaming service and binge-watch as much as you can before it expires.
-Sleep. Get lots of it.