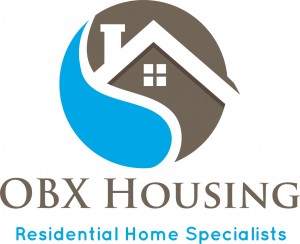 If you are trying to manage your Outer Banks long term rental home without the help of a Licensed Broker, consider letting OBX Housing help you! As a Landlord with no representation, you may feel overwhelmed by the many moving parts of handling lease enforcement and managing your own long-term tenant.
This is especially true for Landlord's who don't live in the area. From unexpected regular maintenance, repairs and property damages- all of these can create frustration and stress that can really be difficult. At OBX Housing our job is to take the worry and stress out of your own long-term rental property. It's our goal to keep you happy by receiving your rental proceeds on time each month and let us handle the tenant and other issues. OBX Housing has developed a consistent, systematic way of ensuring that our renters pay their rent on time and so that we do not constantly have turnover. Here are some things we do to help ensure this:
OBX Housing reviews all Rental Applications and References with our Landlord's so that they can be an active participant in the leasing process and choose the right renters in the first place: With great screening tools available and the ability to access credit, criminal, and eviction reports, there is no excuse for taking chances on a renter without knowing their history.
OBX Housing creates positive reinforcement for good behavior: Just like in school, a reward is often more effective than punishment. Rather than adding a late fee for not paying rent on time, we include all those who do pay on time in a monthly rental raffle to win a $25 gift card.
OBX Housing reports rent payments to the credit bureaus: All payments are reported and this can help your tenant build their credit score by paying on time. It can also hurt their credit score by paying late. This can encourage renters to take our rent payment deadline as seriously as they take their credit card or car payments.
OBX Housing makes it easy to pay: Our renters have access to pay online using their Tenant Portal from our website and there they can pay using their standards household checking account or by other automatic means to make it easier for them to pay their rent (especially in the busy summer months,) and they'll be more likely to pay on time. With automated options, like an automatic debit an arrangement, the decision is out of their hands and rent is prioritized above other expenditures in their monthly budget.
Additionally, increased options for payment means that renters are more likely to pay on our schedule.
Sound interesting? You can view additional information about OBX Housing, our history and Brokers at www.liveintheobx.com by selecting
the pull down at the top of our home page that says "Owner Information" and once open select "Why list your Outer Banks Rental home with us" or
just give us a call, you will be glad you did!