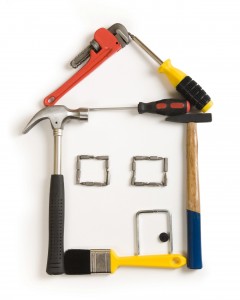 Being the Landlord of a Long-Term Rental property on the Outer Banks can be a great investment especially if you are considering retiring here in 5 to 10 years. Long Term
renters tend to stay in homes because unfurnished homes for 12-month lease are few and far between.
Here are a few maintenance suggestions from OBX Housing for your rental homes that we recommend helping keep your investment running smoothly and in tip-top condition:
-We recommend that you consider having an inspection of your ROOF performed at least every five (5) years. Although you may have 20, 30 or 50-year shingles, the plastic vents, and pipe collars get dried and cracked by the hot Outer Banks sun and this can cause leaks and ceiling damage. Also, the vents and collars, if not maintained, can split, crack off and/or blow off and can permit moisture, mold and rot under your shingles. This then can cause the entire roof including plywood to have to be taken off and replaced, VERY EXPENSIVE. Contacting a local Roofer who is familiar with Outer Banks weather conditions (excessive heat and sun) to climb up and look around is well worth the minimal service charge to apply some sealant or tar to add life to the roof of your Outer Banks rental home.
-We also recommend you have a Spring or Fall Check of your Heating and Air system. The heating and air company will come out and check the Freon levels for the cooling system which will also tell you if you have any leaks or issues that could cause your system to go down during the pressure of the summer Outer Banks rising temperatures. The Technician can also give you an assessment of the system so that you will have an idea of how many more years of service you can get out of this necessary fixture in your Outer Banks rental home. This service too is a basic service call that could prevent a huge bill during the summer Outer Banks when temperatures in your attic can reach well in excess of 120 degrees. It is much less costly if your system would need to be changed out in the Fall or Winter as opposed to the Spring and Summer.
-Pressure washing of the exterior of your Outer Banks rental home as well as decks and steps will help not only your curb appeal but can prolong the life of the exterior of your investment property. Historically, OBX Housing has found that after the heavy spring rains many OBX rental properties need this valuable service. There are several types of pressure washing services available that include but are not limited to Low Pressure, Chemical treated and High Pressure depending on the condition of the exterior of the Outer Banks rental homes. Having your OBX rental home Pressure Washed on an annual basis can reduce the cost in the future because of less of a build-up of black and green mold on wood and siding. Pressure washing is also necessary to keep your Tenants from a slip and fall that could result in an injury. Generally, the cost of Pressure Washing is anywhere from $350 to $600 depending on condition and the size of your home. This valuable service also helps keep the bugs and spiders away.
-Tree trimming and shrub pruning at your OBX rental home. These are two other good services to check out at least once a year for OBX rental properties. In many OBX rental property areas that are West of US 158 we have Live Oaks, Russian Olives, Bayberries, Yaupons and Pine Trees that are good because they block your Outer Banks rental home from sun but they also can cause too much moisture to build up and/or scratch the roof or siding because of shade. Many OBX tree services are available to provide FREE estimates on this valuable service. Keeping your shrubs and vegetation cut back will also permit property ventilation and air to circulate around your home to help keep things dried out. Also keeping the area clear around your Outer Banks rental home will help keep rodents, spiders and other insects away. Roaches, snakes, spiders, and mice love nice cool places to live and sleep during the hot Outer Banks temperatures in the summer and also during the chilly, windy winter months on the OBX.