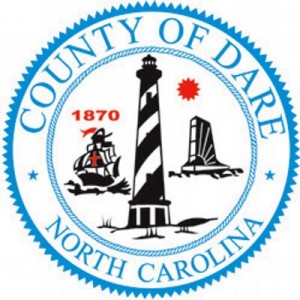 The lockdown of the OBX was the last thing that any Outer Banks Resident ever thought was going to happen. The Coronavirus aka Covid-19 pandemic was taking over parts of the Country and this lead the Dare County Officials felt they had no choice other than to shut things down to help stop it from spreading to our area.
Life on the beach as we NOW know has felt new, unbelievable, and overwhelming. At the same time, it feels like "Groundhog Day" every day!
Think back to February 2, 2020 (the real Groundhog Day!) Then imagine someone telling you that in the next few months that schools will be closed; public gatherings will be canceled. Hundreds of millions of people around the world would be out of work and Governments would be throwing together some of the largest economic stimulus packages in history.  Would you have believed what you were hearing?!
The Dare County Emergency Management Group has decided to slow reopen the Outer Banks first to out of town property Owners and eventually to everyone. Unfortunately, there will be no real getting back to normal any time soon. With the new coronavirus unlikely to ever be completely eradicated and a vaccine taking over a year to develop and test is optimistic.
The process of reopening the Outer Banks is going to be slow and methodical in order to guard against new outbreaks and to prevent a resurgence but also to focus on starting to reopen our local economy.